JUSTRAC
JUSTRAC is a cooperative agreement between the Rule of Law Collaborative, University of South Carolina, and the Bureau of International Narcotics and Law Enforcement Affairs, U.S. Department of State. Established in 2014, JUSTRAC is designed to:
Improve the skills and knowledge of individuals funding, designing, managing, or implementing justice sector programs in post-conflict and transitional states;
Increase opportunities for coordination and collaboration among USG donors, implementers, NGOs, academic institutions, international organizations, foreign governments, and multilateral institutions;
Strengthen justice sector programming so as to have real impacts on host countries' ability to reform their legal systems; and
Provide a multitude of stakeholders the opportunity to share their experiences and lessons regarding justice sector programming.
---
JUSTRAC Newsletter
The quarterly JUSTRAC newsletter provides information about JUSTRAC activities, as well as other activities, events, funding opportunities, and research in justice sector and rule of law reform.
Subscribe to the newsletter.
View newsletter archives.
---
Rule of Law Collaborative
Founded in 2010, the Rule of Law Collaborative (ROLC) at the University of South Carolina is committed to the development of rule of law as a discipline, the advancement of theoretical applications in the field, and the refinement of policies relating to rule of law development. In pursuit of those goals, ROLC regularly hosts academic conferences and symposia on current topics in rule of law; training courses designed to increase the knowledge and skills of rule of law practitioners in government, academia, the NGO community, and the private sector; talks by visiting experts; and other events. ROLC brings together over 60 faculty associates from the University of South Carolina and beyond, in a variety of disciplines, reflecting ROLC's commitment to a broad, interdisciplinary understanding of rule of law. ROLC also provides support for research in rule of law and serves to bring insights in current topics in rule of law to the global community.
Visit ROLC at http://www.rolcsc.org.
---
Staff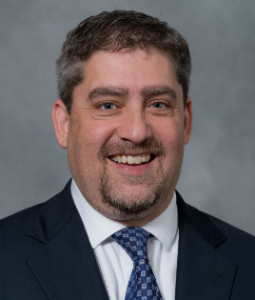 Joel H. Samuels
Director
Joel H. Samuels is Professor of Law and Director of the Rule of Law Collaborative at the University of South Carolina. Professor Samuels' scholarship explores the challenges and opportunities presented by changing notions of sovereignty, and his written work addresses international boundary disputes, maritime piracy and cross-border litigation. He is a lead co-author of one of the premier casebooks on international law, Transnational Law (West Academic Press). He also lectures extensively on litigation matters involving foreign parties involved in cases in U.S. courts.
As Director of the Rule of Law Collaborative, he oversees programming focused on rule of law development across the globe. In addition, he regularly lectures to U.S. Government officials from the State Department, the U.S. Agency for International Development, the Department of Justice and the Department of Defense on rule of law development abroad.
Professor Samuels has also worked at the World Bank in both Washington (in the Office of the Vice President for Africa) and in Zimbabwe (at the African Capacity Building Foundation) focusing on capacity building in economic policy analysis and development management. During that time, he was a member of the World Bank team that drafted the Initiative for Capacity Building in Africa, a cornerstone document in the World Bank's initial efforts in that arena. Before joining the World Bank, Professor Samuels worked extensively in Russia in the early 1990s on efforts to combat organized crime, and he was an observer of the Russian Constitutional Assembly in 1993. In addition, he has been a contributor to several Russian newspapers and magazines and a variety of African publications. During his time in private law practice at Covington & Burling, Professor Samuels was involved in the ad hoc arbitration of the Eritrea-Ethiopia boundary dispute and led the team that drafted a new Civil Service Code for Eritrea.
Honored by the USC School of Law student body in 2007 and 2016 as the Outstanding Faculty Member for teaching excellence, Samuels received his A.B., magna cum laude, in politics from Princeton University in 1994. At Princeton, he also received certificates in Russian Studies and European Cultural Studies and was awarded the Asher Hinds Prize in European Cultural Studies, the Montgomery Raiser Prize in Russian Studies, and the Caroline Picard Prize in Politics. He received his J.D., cum laude, from the University of Michigan Law School in 1999, where he was a Clarence Darrow Scholar. While at Michigan, he also earned a master's degree in Russian and East European Studies.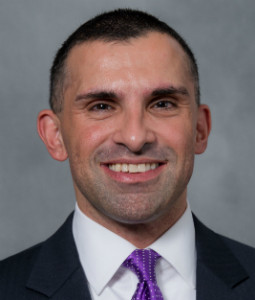 Hamid Khan
Deputy Director
Hamid Khan is the Deputy Director of the Rule of Law Collaborative and an Adjunct Professor at the University of South Carolina. He is also a National Security Fellow at the Truman National Security Project and a Nonresident Senior Fellow at the King Faisal Center for Research and Islamic Studies in Saudi Arabia. Khan previously served as a Senior Rule of Law Program Officer at the United States Institute of Peace and served as a Professorial Lecturer of Islamic Law at the George Washington School of Law. Before his tenure with USIP, Khan served as Postdoctoral Fellow for Stanford Law School's Afghanistan Legal Education Project, and he has consulted on rule of law issues with a wide variety of international organizations, nongovernmental organizations, and U.S. Government agencies. He currently serves as a resident member of the World Justice Project's Rule of Law Consortium on Islamic law and source expert on Islamic Law for the International Network to Promote the Rule of Law. He is a former adjunct professor of Islamic law at the University of Colorado Law School and former visiting professor of Islamic Studies at the University of Wyoming.
While in private legal practice, Mr. Khan served as counsel of record for five detainees held at the U.S. Naval Facility at Guantanamo Bay and previously was an Assistant United States Attorney for the District of Colorado, as well as a law clerk to the Honorable Terrence L. O'Brien, U.S. Court of Appeals for the Tenth Circuit. During law school, Khan served as both Articles Editor and Symposium Editor for The Michigan Journal of International Law and in the U.S. Secretary of Defense's Legal Honors Program at the Pentagon. Prior to law school, he was named a Harry S. Truman Presidential Scholar and worked for the U.S. House Committee on Transportation & Infrastructure, the Office of U.S. Senator Alan K. Simpson, the Office of David Alton in the British House of Commons, the Office of U.S. Representative Barbara Cubin, and was appointed to the Wyoming Advisory Committee to the U.S. Commission on Civil Rights. He received his bachelor of science, summa cum laude, from the University of Wyoming and his doctorate of law from the University of Michigan Law School.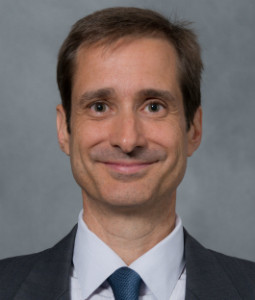 Steven Austermiller
Senior International Development Expert and Program Officer
Steven Austermiller is the Senior International Development Expert and Program Officer for the University of South Carolina's Rule of Law Collaborative. He has worked on rule of law programs throughout the world, advising officials in six countries on legal and judicial reform and managing various international development programs. He has served as trainer and expert advisor on programs involving commercial law, human rights, ethics, international law, institutional capacity building, professional skills, legal education, and other matters. Austermiller has trained government officials, civil society leaders, judges, lawyers, and academics. He published the first legal textbook on Alternative Dispute Resolution in Cambodia and later in Georgia and the first annotated criminal procedure code book in Cambodia. He has also published in law journals such as the Yale Journal of Human Rights and Development Law and the Arizona Journal of International and Comparative Law.
Before joining ROLC, Mr. Austermiller was Director for Legal Education and Deputy Chief of Party on the USAID-PROLoG Program (Promoting the Rule of Law in Georgia). There, he helped reform Georgian legal education by establishing nine legal clinics (including the first mediation clinic), promoting interactive teaching methods, introducing legal competitions, reforming curriculum standards and establishing academic journals, as well as founding the National Center for Alternative Dispute Resolution and the National Center for Commercial Law. He also helped lead important judicial and legal reform efforts.
Before PROLoG, Mr. Austermiller served in a similar capacity on the USAID-PRAJ Program in Cambodia (Promoting Rights and Justice) as country representative for the American Bar Association. There, he focused on modernizing the judiciary and the legal education system. He established a number of firsts:  the first model courtroom, the first academic law journal, the first legal clinic, the first legal ethics and ADR courses, and the first national law student competitions (mock trial and client counseling). He also helped the Royal Academy for Judicial Professions establish a continuing legal education program.
Before working in Cambodia, Mr. Austermiller managed various programs in other countries, including Croatia, Bosnia, Serbia, and Oman. He helped establish a court-annexed mediation program in Bosnia. He trained lawyers and judges and helped establish legal clinics in several countries. He also ran a post-war inter-ethnic reconciliation program, established a FOIA center and trained professionals, including Iranian lawyers, on key advocacy skills.
Prior to his sixteen years of work in the field, Mr. Austermiller practiced commercial litigation for eight years at Pedersen & Houpt in Chicago, becoming a partner in 2000. He has a B.A. in Political Science from Northwestern University and a J.D. from Northwestern University School of Law where he served as Coordinating Note & Comment Editor for the Journal of International Law and Business.  He is currently Vice-Chair of the International Client Counseling Competition.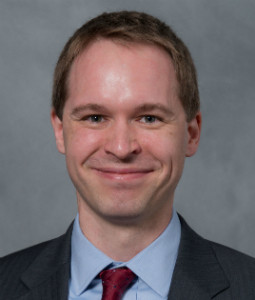 Kiel Downey
Research Coordinator
Kiel Downey joined the Rule of Law Collaborative as Research Associate in January 2015. He comes to the Rule of Law Collaborative from the Department of Political Science at the University of South Carolina, where he served as Director of the Master of Arts in International Studies program, Internship Director, and Adjunct Faculty, and where he taught courses on world politics, human rights, and U.S. foreign policy.
Before coming to the University of South Carolina, Mr. Downey was a Senior Research Associate at the Congressional-Executive Commission on China (CECC), where he researched and reported on a variety of human rights and rule of law issues, including conditions for China's religious communities, conditions for its workers, its criminal justice system, and rule of law in its commercial sector. He authored sections of the CECC's annual reports that focused on these issues, and he provided related background memoranda and in-person briefings to Congressional and State Department staff.
Mr. Downey has also worked as a Program Officer for the Taiwan Foundation for Democracy, where he administered grants for projects that focused on rule of law, democracy, and human rights issues in a variety of countries, including Liberia, the Philippines, Pakistan, and Bolivia.
Mr. Downey holds a Master of Arts in Law and Diplomacy from the Fletcher School, Tufts University, and a BA in International Relations and Linguistics from Stanford University. At the Fletcher School, his research focused on intellectual property rights in China and technology transfer in the renewable energy sector, and he published a related article in the South Carolina Journal of International Law & Business.
Mr. Downey is professionally proficient in Mandarin Chinese and conversant in Cantonese and Spanish. He has translated academic articles, business materials, and a full-length book from Chinese to English.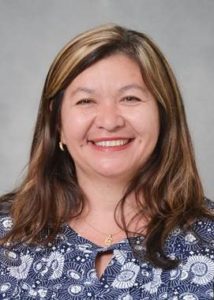 Tsuneko Terry
Grants and Business Manager

Tsuneko Terry joined the Rule of Law Collaborative in July 2018 as Grants and Business Manager.
Prior to the Rule of Law Collaborative, Ms. Terry served as Business Manager at the Institute for Families in Society, within the University of South Carolina College of Social Work, for almost six years. She was responsible for proposal submissions for funding at the state and federal levels, as well as monitoring these accounts once funded.
Ms. Terry has over 23 years of experience in state service, including 17 years at the USC School of Medicine, Department of Neuropsychiatry and Behavioral Science. She is an active member of the Administrative Employees Club, serving as a club officer for several years and currently club President, 2018-2019.
She holds a B.S. in Business Administration, Accounting, from USC.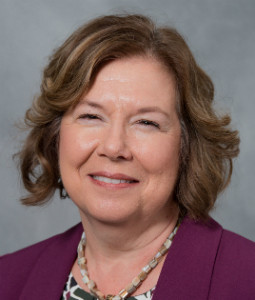 Carol Young
Administrative Coordinator
Carol Young joined the Rule of Law Collaborative as Administrative Coordinator in August 2016.
Ms. Young comes to the Rule of Law Collaborative from the School of Law, where she served as a Faculty Scholarship Assistant. Her work included researching, editing and formatting casebooks and law review articles, and managing law review article submissions for faculty.
Ms. Young brings nine years of experience serving the University of South Carolina, including five years at the Children's Law Center where she managed over 70 training programs annually for child-serving professionals, including attorneys, judges, law enforcement and educators. She also edited Children's Law Center publications and managed the digital content of the website, including online training.
Ms. Young majored in Hospitality Management at Columbus State College, Columbus, Ohio. Her international experiences center around women's leadership development. She has volunteered in Honduras, El Salvador, Zambia, Tanzania and DR Congo.